A Música de Djavan Vol 1
2007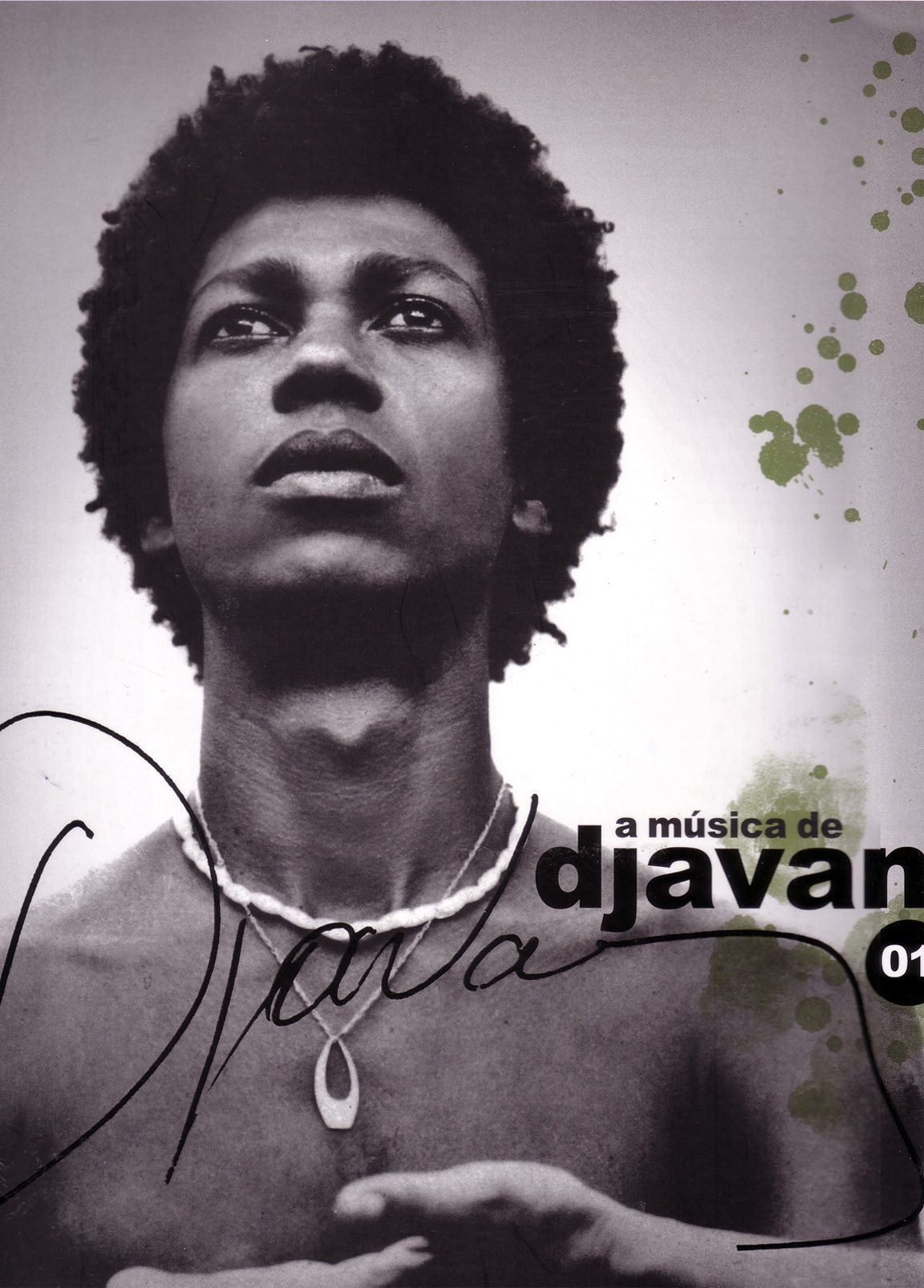 Luanda Records
A series in 03 volumes presenting the complete work of Djavan until the release of the album "Matizes" (2007), containing lyrics, scores and figures.

Written by acoustic guitar player and arranger Ricardo Gilly, the scores were revised by Djavan and are organized in chronological order. The three books gather more than 180 scores in total.

The books also present exclusive texts written by journalist Hugo Sukman who analyses the trajectory and discography of the artist.

"What we have here is the documented evolution of one of the most important body of work of Brazilian music. It achieved the essence of being popular with out waiving extreme refinement"

This volume presents albums and recording from 1976 to 1982.
1976, A Voz, O Violão – A Música de Djavan
Flor de Lis
Na Boca do Beco
Maça do Rosto
Para-raio
E que Deus Ajude
Quantas Voltas dá Meu Mundo
Maria das Mercedes
Muito Obrigado
Embola Bola
Fato Consumado
Magia
Ventos do Norte
1978, Djavan
Cara de Índio
Serrado
Água
Álibi
Numa Esquina de Hanói
Minha Mãe
Alagoas
Estória de Cantador
Nereci
Samba Dobrado
Dupla Traição
1980, Alumbramento
Tem Boi na Linha
Sim ou Não
Lambada de Serpente
Dor e Prata
Meu Bem Querer
Aquele Um
Alumbramento
Sururu de Capote
1981, Seduzir
Pedro Brasil
Seduzir
Morena de Endoidecer
Jogral
A Ilha
Faltando um Pedaço
Êxtase
Luanda
Total Abandono
1982, Luz
Samurai
Luz
Nobreza
Capim
Sina
Pétala
Banho de Rio
Açaí
Esfinge
Minha Irmã
Outras Gravações
Rei do Mar
Um Dia
Como Posso Saber
É Hora
Para Comigo Fazer
Romeiros
Mera Fantasia
Desfigurado
Sabor Impune
Todas as Horas
De Flor em Flor
Desejo