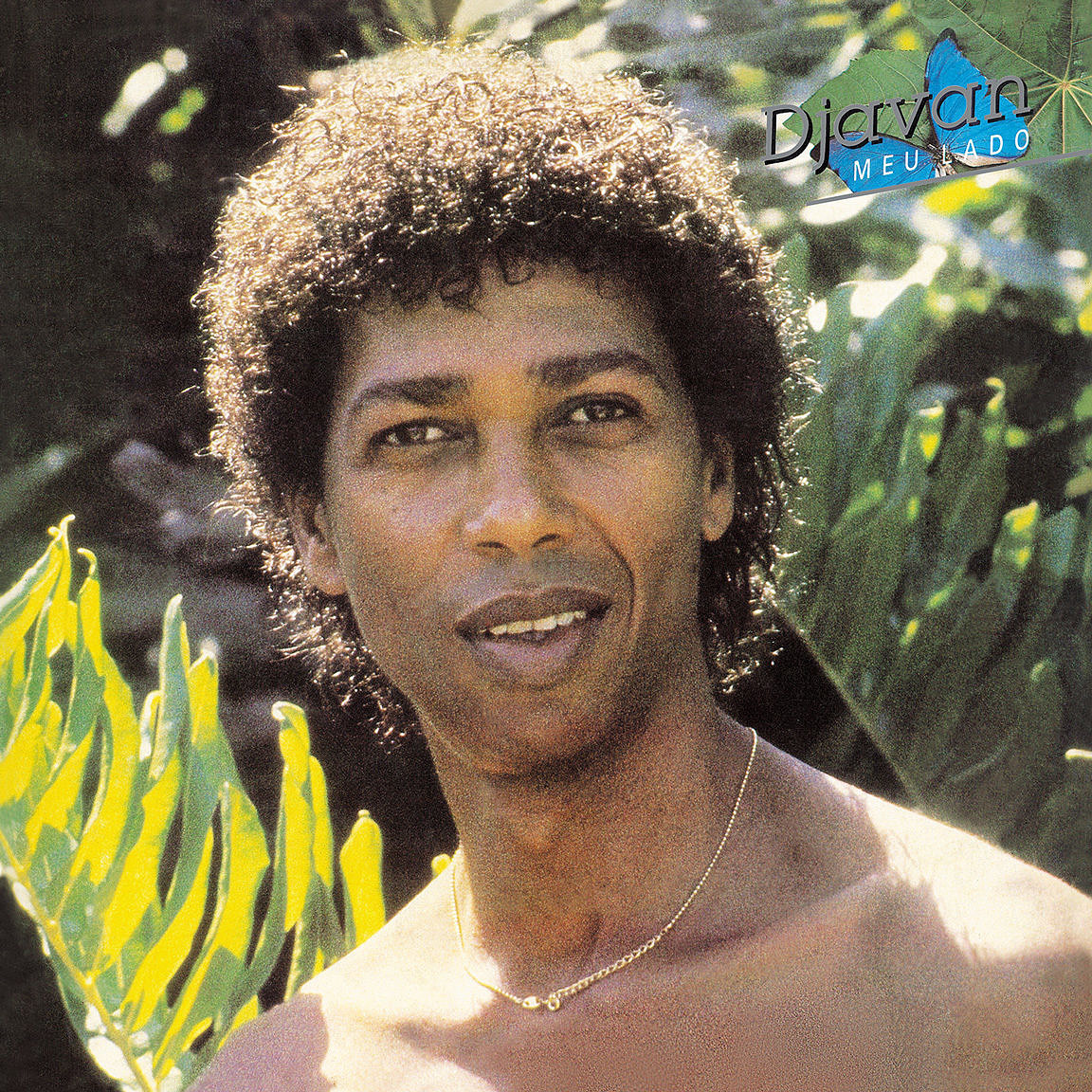 Sony Music
After recording two albums in Los Angeles and spending at least two years taking his music to every corner in the world, finally, in 1986, Djavan recorded an album in Rio de Janeiro, accompanied by the swing of his Sururu de Capote band.

"Beiral", the opening track of "Meu Lado", is one of those sambas with the unmistakable Djavanish groove, his typical harmonic richness and surprising lyrics. "Segredo" is a bluesy ballad with ultra-romantic lyrics and arrangements by Wagner Tiso, the same arranger of the standard "Meu Bem Querer", and a piano solo by Uruguayan Hugo Fattoruso.

"Romance, a xote also recorded by Gal Costa, uses metaphors from nature to talk about life and love. Sivuca, on the accordion and vocals, brightens and celebrates Djavan's return to the music of his native Northeast.

In the immense variety of musical paths treaded by Djavan, there are songs like "Quase de Manhã", featuring an alto sax solo improvisation by American musician David Sanborn, and "Lei", one of those sambas full of musical and literary inventions.

The many aspects of "Meu Lado" had to include Djavan's ancestral connection to Africa, something that he discovered through music. As a contribution to the international struggle against Apartheid, which in 1986 still officially segregated wealthy whites from poor oppressed blacks in South Africa, Djavan recorded "Hino da Juventude Negra da África do Sul", accompanied by a vocal group from that country.

With a dense innovative album, Djavan experienced a brand-new start on the tenth anniversary of his career. The result, as usual, included sambas, baiões, ballads… in short: life being told through music.