Não é Azul Mas é Mar
1987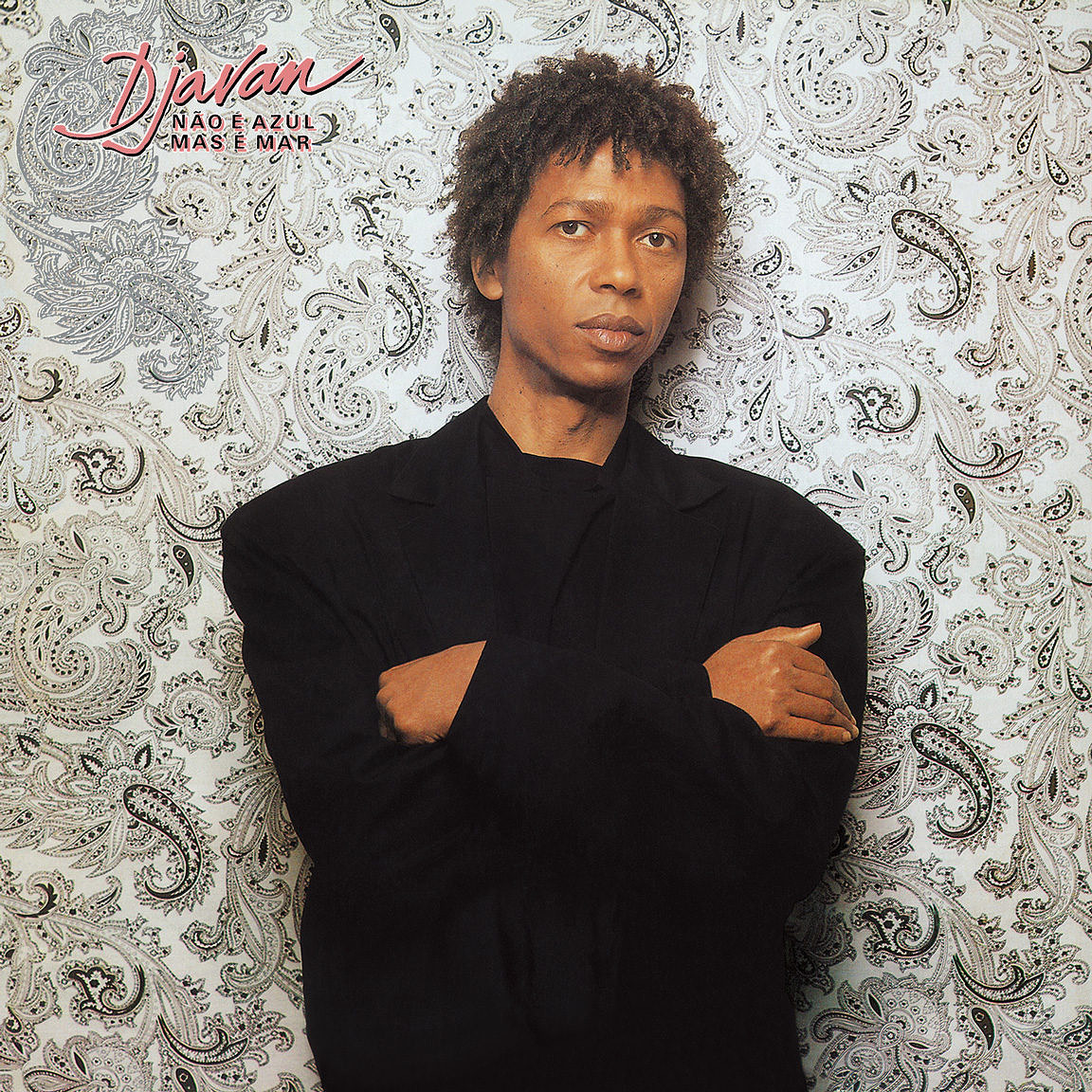 Sony Music
"Não É Azul Mas É Mar" opens with the powerful ballad "Soweto" that straightforwardly sings about, about the painful South African resistance against Apartheid and turns it into a lesson for the whole world.

This was indeed Djavan's first protest song. His African heritage is revisited through the alluring vocals in Yoruba, but it is in Portuguese, as always, that he express the way he sees the world. As his songs and his career took him everywhere, Djavan globalized the themes of his songs with "Soweto".

"Não É Azul Mas É Mar" was produced by Ronnie Foster, repeating the same partnership of "Luz". Aesthetically, the new CD is positioned between his other two "American" records, not as "soul" as "Luz", not as electronic as "Lilás".

Aesthetic and thematic globalization, explicit or subtle, is reinforced throughout the album, something that "Soweto" already announced. It's subtle in "Carnaval no Rio", a stylish samba about a freewheeling girl from Rio that resists the wooing of the author. But it's explicit in another stylish samba - "Maçã". Here Djavan beats Spain, destroys Casablanca, rebels against Nicaragua, gets stuck in Iran, kisses in New York, wakes up in the cold and goes back home: "I turned around / And headed back to Rio".

Globalization is also present in the outgoing pop song "Real", Djavan's first partnership with a foreign composer, Japanese Tetsuo Sakurai, from the group Casiopea, and in the vaguely Caribbean song "Doidice" with its final verses in Spanish.

"Maritime" and "travel" images are recurrent as metaphors in the song "Navio", the first song he wrote with his children, musicians like him and future steady partners – Flavia Virginia and Max Frederico Viana.

"Não É Azul Mas É Mar" is loaded with beautiful and mysterious songs like "Florir" and "Dou-Não-Dou", a big hit on the airwaves, but the masterpiece of the album is precisely the song that gave the album its title: "Bouquet".

As the title indicates, "Não É Azul Mas É Mar" is Djavan's most poetic album.