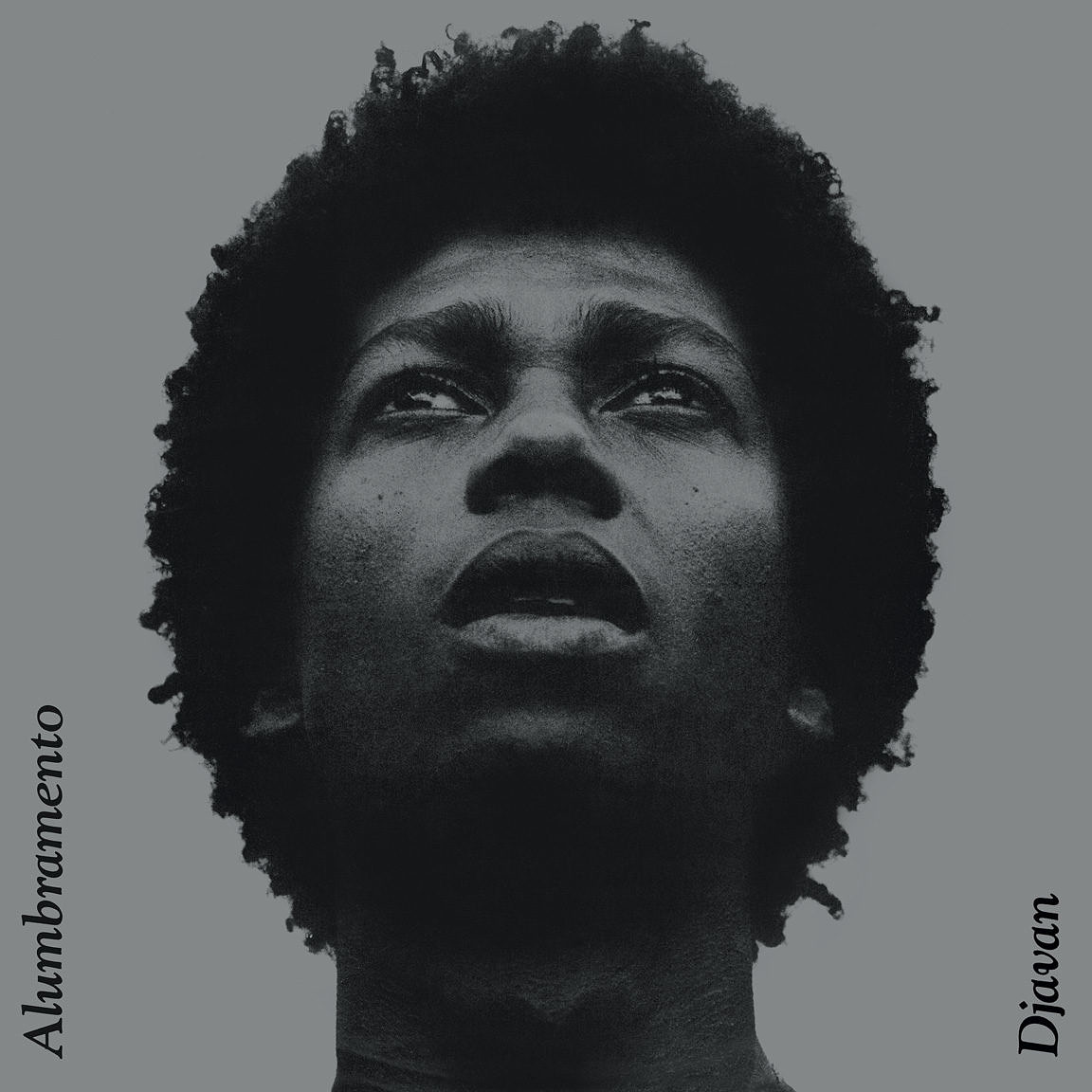 EMI
With "Alumbramento" Djavan discovers the art and craft of partnership for his compositions. Masters such as Aldir Blanc, Cacaso and Chico Buarque, three of Brazil's most important lyricists, each one with his own style, all of them amazed by the rhythmic breaks in Djavan's songs.

In this album, the musician proves that he could relate to his peers and to Brazilian music traditions, that he could be a "carioca", a samba man, a suburbanite like Aldir Blanc. And that he could be reflective, a country lad from the state of Minas Gerais, almost like Cacaso, his partner in "Lambada de Serpente".

Along the line of unconventional sambas that had become his trademark so far, Djavan presents "Sururu de Capote", a tune so important musically and so representative of his creativity that it became the name of the band that would accompany him on his live performances.

The samba-canção (a slower, softer kind of samba) "Sim ou Não" and the toada (a stanza-and-refrain song with a simple, often melancholy melody) "Dor e Prata", both written by Djavan, are evidence of his inspiration and how the partnerships were a great choice.

"Alumbramento", that baptizes the third album, is the result of a wonderful partnership with Chico Buarque. The lyrics Chico wrote seem to dive into Djavan's universe. It's funny how, put into perspective, the song "Alumbramento" ("Inspiration" or Enlightening") tells the story of Djavan's own enlightening: the discovery of the true love relationship represented by his partnerships and the discovery of a more open relationship with Brazilian music beyond his own poetic and musical universe.

In fact, the biggest hit from "Alumbramento" was a tune he wrote all by himself, "Meu Bem Querer", that instantly found its place among all-time Brazilian standards.