A Voz • O Violão • A Música de Djavan
1976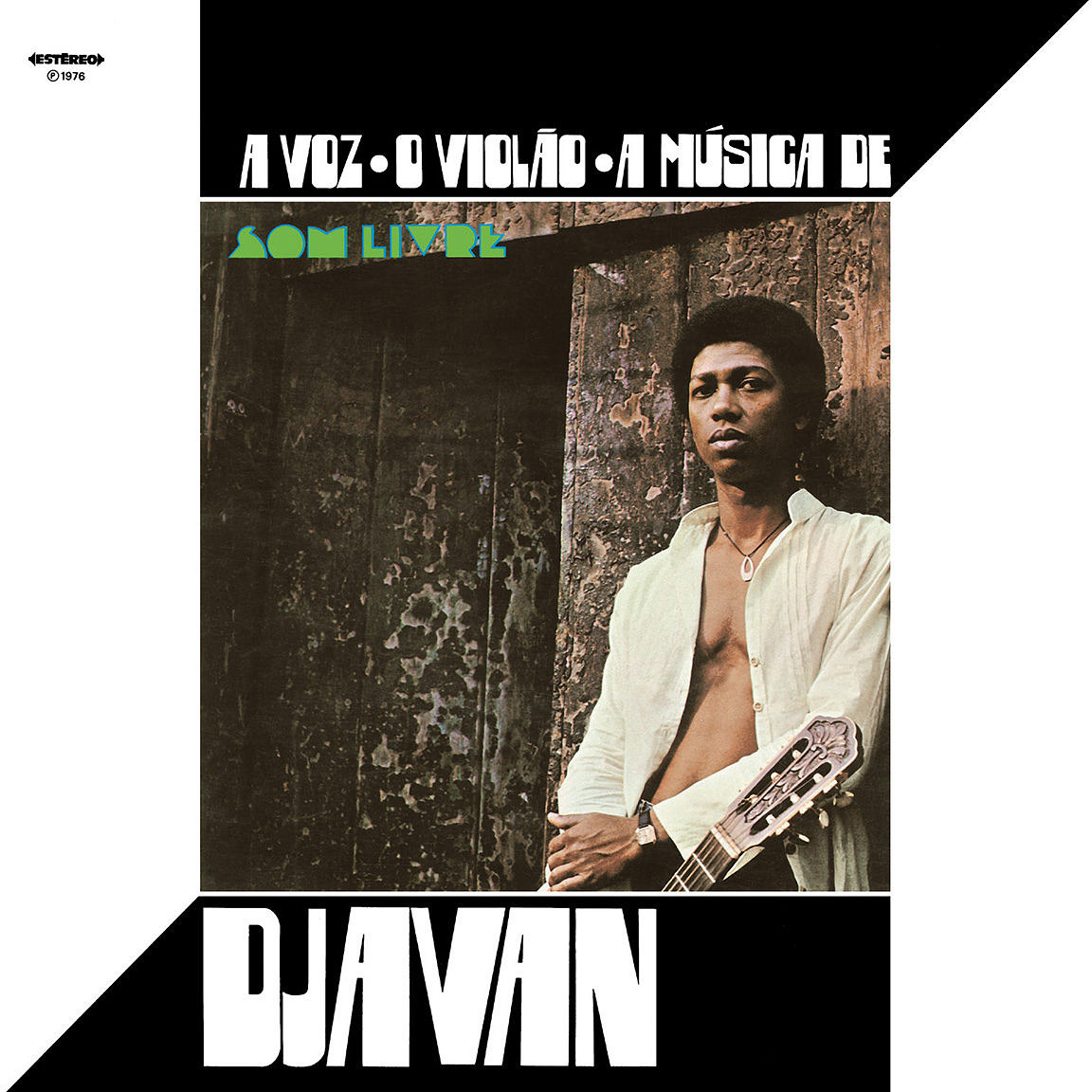 Som Livre
"May God help me/That's the end of our love/Please, forgive me…" who didn't sing these verses back in 1976 as if he were singing a samba by an old master? So, it was "Flor-de-Lis", a fresh samba, with an infectious melody and a strangely sad and hopeful lyrics, the instant classic that immediately earned Djavan a place among the crème de la crème of Brazil's songwriters and singers. His first LP made one of the most impressive debuts in the history of MPB.

"Flor-de-Lis", the opening track of the album, reinforces what most attentive people had already known: that man from the northeasthern state of Alagoas could sing, write songs and play the guitar like no one else.

It was at EMI-Odeon's old studio, in Botafogo, guided by the hands of the legendary producer Aloysio de Oliveira, who had produced just about everyone in Brazilian music, from Carmem Miranda to Tom Jobim, that "A Voz, o Violão, a Música de Djavan" turned into what was practically a samba album introducing the rollicking "Na Boca do Beco", the bittersweet "Pára-Raio", the autobiographical "E Que Deus Ajude", the epic "Maria das Mercedes", "Flor-de-Lis", "Fato Consumado", "Muito Obrigado", "Embola Bola", a classic with Djavan's special touch and the sophisticated Afro-jazzy "Magia".

Accompanied by an all-star band, most of them from the band that played for Elis Regina, Brazil's greatest singer in those days, the result couldn't be better: an album that is truly a masterpiece and the beginning of a new and original artist's career.