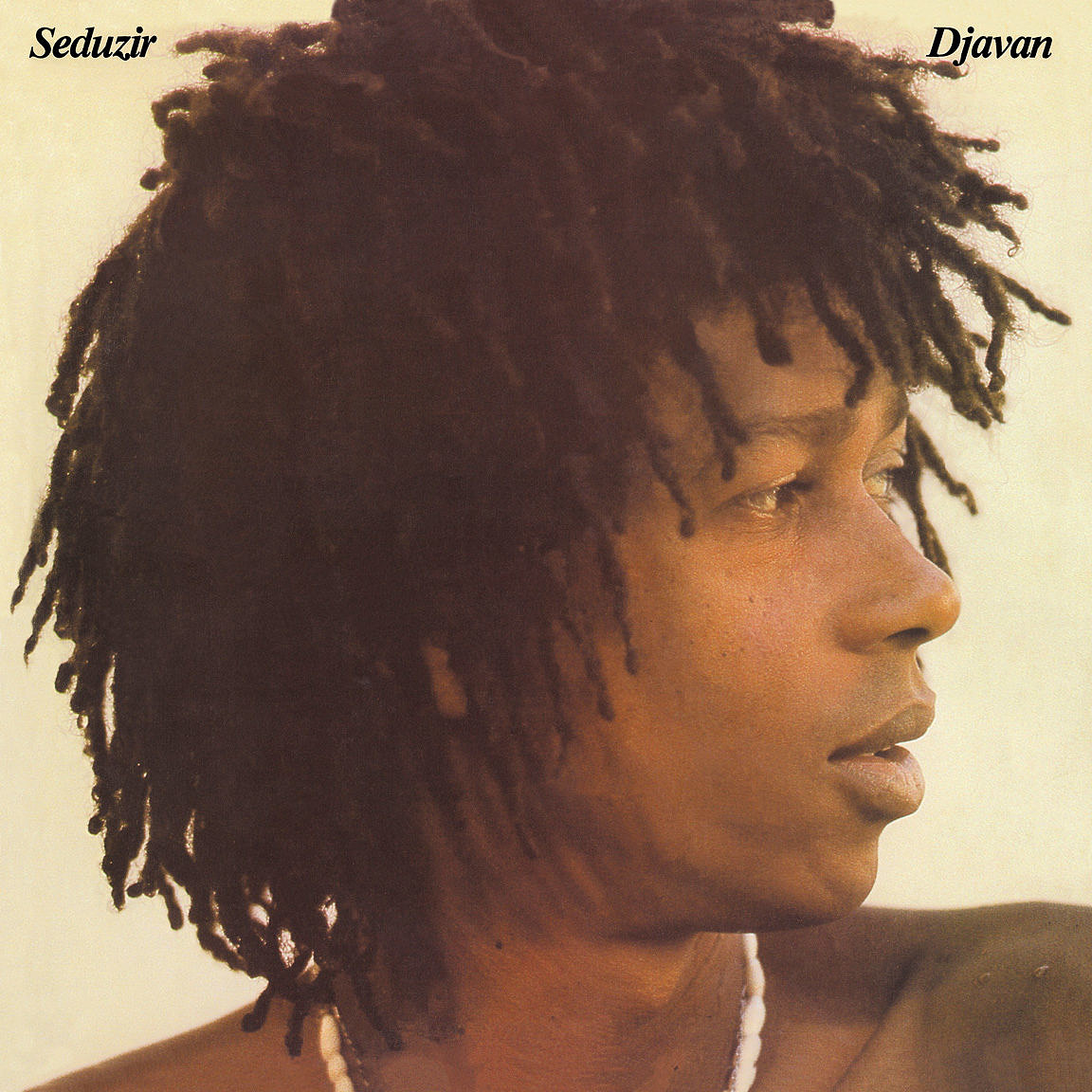 EMI
After surprising music lovers with the originality of his first album, having his talent as a songwriter reaffirmed by the second, and reaching out to Brazilian music on the third, Djavan seemed to be looking for a kind of consolidation of this first phase of his career with "Seduzir".

"Seduzir" is a mixture of the three previous albums.

"Pedro Brasil" is a surprising samba full of rhythmic breaks, harmonic accidents, melodic fluency and exceptional poetry. The album also brings "Seduzir", one of his fantastic love songs irresistibly pop but still musically dense, the exquisite work of partnership with Cacaso in "Morena de Endoidecer", and with Aldir Blanc, in a typical samba from Rio: "Êxtase". And there are also new partners: Filó and José Neto with whom he wrote "Jogral", that once again approaches the autobiographical theme of the Northeastern immigrant in Rio.

Here Djavan presents two future classics of Brazilian music: "A Ilha", recorded by Roberto Carlos, which opened the doors to massive popularity throughout Brazil for Djavan, and "Faltando Um Pedaço", a big hit sung by Gal Costa proving Djavan's talent as a hit maker, one who never lowers his standards for quality or forgets his personal touch.

Further on, in "Total Abandono", the artist shows one more stream of his music and poetry, latent, evident, but yet to be explored: his explicit African roots.